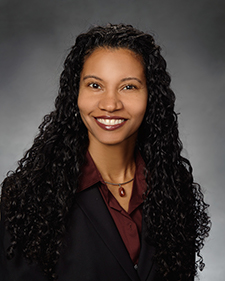 Brianna García, Vice President, has more than 20 years of full-time, professional experience with responsibility for planning, design, funding, management, and development of major public facilities—more than 15 of which have been in public K–12 education and including 8 years as a Facilities Development Manager for the Los Angeles Unified School District. She also has extensive experience related to planning and development of charter school facilities including Proposition 39.
Brianna has developed extensive communication and negotiating skills during hundreds of hours of negotiations for the acquisition and relocation of property and the development of leases and agreements for various public projects. Throughout her career, Brianna has facilitated numerous meetings with and made countless presentations to various public agencies, community groups, stakeholders, business owners, and the general public. Throughout these negotiations and meetings, her bilingual skills have been a valuable asset.
In her time with School Services of California Inc., Brianna has worked with school districts to strengthen their organizations by conducting organizational reviews, comparative analyses of school district resources and staffing, facilities reviews, and charter petition reviews. She has provided guidance to and completed studies for school districts looking to reorganize and those seeking to consolidate or surplus school sites through the 7–11 process. In addition, Brianna has conducted numerous statewide workshops and has provided guidance to school districts as they work through the Local Control and Accountability Plan process.
Brianna graduated from the University of Southern California with a Bachelor of Architecture, a Master of Planning, and a Master of Real Estate Development. She also completed the University of Southern California Rossier School of Education School Business Management Certificate Program. She earned designation as a certified Chief Business Official from the California Association of School Business Officials, and was awarded the Carol Berg Student of the Year Award.