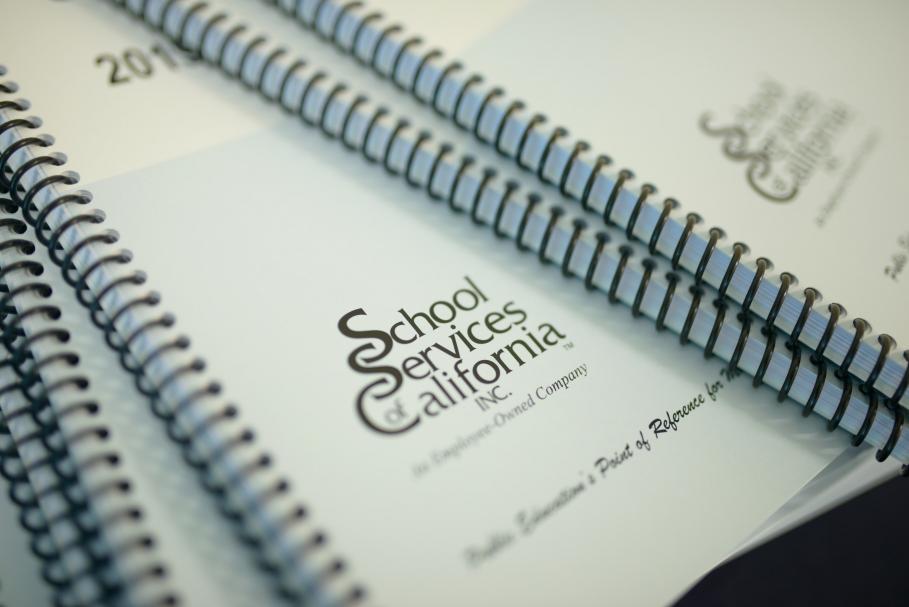 School Services of California Inc. (SSC) provides information and updates regarding school finance, legislation, and issues affecting operations and management through a variety of publications.
Fiscal Report
The cornerstone of SSC's integrated services, the Fiscal Report, provides timely updates on issues affecting the finances and management of K-12 school districts, charter schools, and county offices of education. This essential resource keeps clients informed of the status and potential ramifications of impending state government actions, both legislative and regulatory, as well as state apportionments, court decisions, elections, and other education-impacting events.
Available online, with email notifications sent directly to your inbox, the Fiscal Report is just one facet of SSC's fiscal service. Clients also receive one-on-one assistance with fiscal, business, and legislative questions. In most cases, quick-query callers receive immediate answers over the phone or via e-mail. If a question requires more research, SSC relies on a broad range of in-house expertise, research materials, and personal contacts for quick follow-up and response.
As part of the Fiscal Report services, SSC clients receive a bank of consulting hours that can be used for selected SSC services. Additionally, clients receive discounted "client rates" on numerous other SSC products, publications, conferences, and workshops.
Go to Fiscal Report
Community College Update
A vital resource for community college clients, SSC's biweekly Community College Update delivers timely and useful information on fiscal and policy issues. The Community College Update features in-depth articles on topics such as the State Budget, Proposition 98 allocations, capital outlay, Lottery estimates, bonds, student fee questions, and much more. The Community College Update contains summaries and analyses of all major legislation that has an impact on community colleges. Clients can receive copies of bills and committee analyses both online and in hard copy.
In addition, the Community College Update tracks actions of the Community College Board of Governors, the State Chancellor's Office, and other state regulatory agencies that affect community colleges.
SSC also provides community colleges with consulting support that is strengthened by a direct link to government policy actions. This assistance is tailored to specific client needs concerning legislative, fiscal, management, and business matters.
Go to Community College Update
School Funding and Accountability in California: A Guide to School Finance - 2019 Edition
BY THE SCHOOL SERVICES OF CALIFORNIA INC. TEAM
California public school finance started a new era with the introduction of the Local Control Funding Formula for the 2013-14 fiscal year, and everything we thought we knew about our old revenue limit and program-based funding model started to fade into obsolescence. The unfolding story of this transition is newly told in the new 2019 edition of the School Funding and Accountability in California: A Guide to School Finance.
For more than 30 years, SSC published the definitive guide to California school finance, Revenues and Revenue Limits, and continues that tradition by offering a totally revised text incorporating complete information about California's new, ground-breaking funding formula and its companion accountability plan. The 2019 edition of School Funding and Accountability in California: A Guide to School Finance will be an indispensable for anyone needing to understand the way public schools receive their resources, how state support for schools is determined, and the linkage of that funding to accountability for new and improved services.
Since 1981, SSC's books on school finance have helped tens of thousands of people understand everything from the basics to the intricacies of California's unique school finance system. Detailed enough to be of use to the most experienced readers, yet clear enough for the newcomers to the field, the 2019 edition of School Funding and Accountability in California: A Guide to School Finance will be invaluable to anyone interested in California school finance.
COST: $49.99 per copy (Kindle and Paperback versions available)