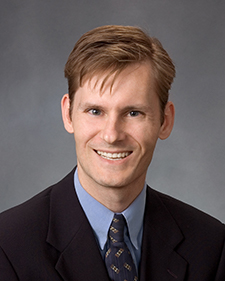 Dave Heckler, Director, Technology and Governmental Relations, brings a wealth of political and policy expertise to School Services of California (SSC). Dave, who has been with School Services of California since 2006, provides SSC's clients with valuable information on what's happening in the State Capitol regarding legislative and budget matters.
In addition to his legislative duties, Dave shares his expertise in education funding as a consultant to several statewide education coalitions, providing detailed revenue limit analyses and funding projections for special education and hourly programs. He is also a frequent contributor to SSC's Fiscal Report on legislative issues.
Prior to joining SSC, Dave served in the legislative and constituent affairs office for the Secretary of State and represented the Secretary before policy committees. He also spent four years working for former Assembly Member Lynn Daucher. He quickly rose from Legislative Aid to Capitol Director, where he was ultimately responsible for managing the member's entire legislative package. During that time, Dave was involved in legislation in a variety of policy areas, but focused primarily on education-related bills. Chief among his accomplishments was successfully working out various changes to the 2005 federal special education conformity bill (AB 1662 [Chapter 653/2005]).
His responsibilities in the Legislature were not limited to legislation, but also encompassed constituent relations, communications, and interacting with various state agencies and commissions on behalf of the Assembly Member.
Dave is a graduate of California's public school system and received his Bachelor of Arts degree from San Jose State University.