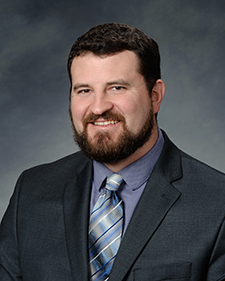 Kyle Hyland, Director, Governmental Relations, supports the governmental relations team by coordinating legislative and policy issues of interest to School Services California's (SSC's) clients, including representing their interests at all levels of government, performing research and analysis, developing conclusions, preparing client communications and reports, generating documents to support or oppose legislative or policy matters, and monitoring meetings of administrative and policymaking bodies.  
In his time with SSC, Kyle has provided timely information to the field about important events in Sacramento by writing Fiscal Report and Community College Update articles, contributing to SSC's "Top Legislative Issues" series, and producing the weekly Sacramento Update for legislative clients.  
Prior to joining SSC, Kyle served as Special Assistant to the Executive Team at the Foundation for California Community Colleges—the statewide nonprofit supporting the California Community Colleges system—where he managed the California Community Colleges Scholarship Endowment, the largest scholarship endowment for a community college system in the country. Prior to that, Kyle supported the legislative team for Lehman Levi Pappas & Sadler, a top ten Sacramento-based lobbying and government relations firm.  
Kyle received a Bachelor of Political Science from the University of California, Davis, and is currently pursuing a Master of Public Policy and Administration at the California State University, Sacramento.