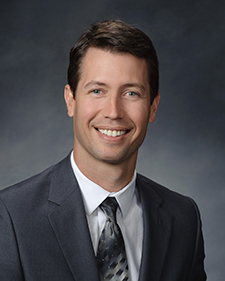 Matt Phillips, CPA, Director, Management Consulting Services, brings a wealth of experience in providing fiscal services to school districts and county offices of education. His prior experience includes working as an auditor, as well as a practitioner for a unified school district that served nearly 11,000 students across sixteen school sites.
He began his career as a staff auditor responsible for reviewing internal controls and financial statements for school districts and county offices of education. He continued to grow in that capacity as he transitioned to senior associate, responsible for preparing financial audit reports for school districts and county offices of education as well as assisting in the completion of Government Accounting Standards Board (GASB) 34 conversion entries and the implementation of GASB 45 and 54.
During his time as a practitioner, he was a key contributor to the district's Local Control and Accountability Plan (LCAP). Additionally, his daily responsibilities included overseeing all the financial transactions for the district, as well as ensuring state and federal reporting deadlines were met.
He graduated from the California State University, Chico, with a Bachelor of Business Administration with emphasis in Accounting. He successfully completed the requirements to become a Certified Public Accountant (CPA), maintains an active CPA license, and has also completed the California Association of School Business Officials (CASBO) Chief Business Official Certification program.