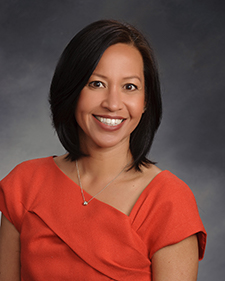 Patti Herrera, Associate Vice President, brings nearly 15 years of experience in public education policy and finance.  Patti's background includes leading the Governmental Relations Division as the Chief Governmental Relations Officer for the Riverside County Superintendent of Schools, representing the Riverside County Office of Education and the 23 school district superintendents of Riverside County.  Her work included legislative and administrative advocacy efforts on the full spectrum of K-12 public education policy.
Prior to her service with Riverside County schools, Patti spent over a decade on policy development relating to public school facilities at Murdoch, Walrath & Holmes and the Coalition for Adequate School Housing, where she specialized in the State School Facility Program.
Through her work in public education policy making and advocacy, Patti has worked and developed relationships with key policymakers and staff in the State Capitol and relevant state agencies, including the Department of Finance, the State Board of Education, the California Department of Education, the State Allocation Board, the Office of Public School Construction, and the Legislative Analyst's Office.  Her work includes advocating for public policies that maintain and advance the interests of K-12 public school students, as well as providing timely information to K-12 field practitioners across the disciplines on legislative and regulatory proposals that will affect their daily work.
Patti graduated cum laude from University of California, Davis with degrees in International Relations and Chinese and Russian History.
Patti is pursuing her Doctorate of Education at University of California, Davis.