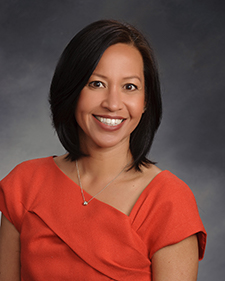 Patti F. Herrera, EdD, Vice President, brings over two decades of experience in public education policy and finance.  Dr. Herrera's background includes leading the Governmental Relations Division as the Chief Governmental Relations Officer for the Riverside County Superintendent of Schools, representing the Riverside County Office of Education and the 23 school district superintendents of Riverside County. Her work included legislative and administrative advocacy efforts on the full spectrum of K–12 public education policy.
Prior to her service with Riverside County Superintendent of Schools, Dr. Herrera spent over a decade on policy development related to public school facilities at Murdoch, Walrath & Holmes and the Coalition for Adequate School Housing, where she specialized in the State School Facility Program.
Through her work in public education policy making and advocacy, Dr. Herrera has worked and developed relationships with key policymakers and staff in and around the State Capitol, including legislators, the Department of Finance, the State Board of Education, the California Department of Education, the State Allocation Board, the Office of Public School Construction, and the Legislative Analyst's Office. Her work includes advocating for public policies that maintain and advance the interests of pre-K–12 and community college students, as well as providing timely information to pre-K–14 field practitioners across the disciplines on legislative and regulatory proposals that will affect their daily work.
Dr. Herrera graduated cum laude from the University of California, Davis (UC Davis), with Bachelor of Arts degrees in both International Relations and Chinese and Russian History, as well as a Doctor of Education. Dr. Herrera helps to build the knowledge and practice of pre-K–14 leaders by teaching and lecturing on public school finance at UC Davis, and presents on policymaking at Azusa Pacific University, the University of Redlands, UC Davis, and annually for the Association of California School Administrators Business Academy. Dr. Herrera also coauthored the policy brief, "Prosperity or Hardship: Equity-Driven Education Funding in the Era of COVID-19" for the UC Davis Center for Poverty Research. Dr. Herrera also contributed to the following publications:
Contributor, Torlakson, T. (2011). "Schools of the Future." California Department of Education. 
Contributor, WestEd (2020). "Master Plan for Early Learning and Care: Making California for All Kids." 
Contributor, Regenstein, E. (2021). "Building a Coherent P-12 Education System in California." Foresight Law + Policy.