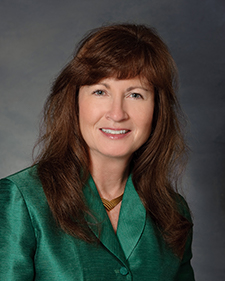 Sheila G. Vickers, Vice President, provides support to school districts, county offices, and community college districts in management, collective bargaining, legislative issues, information systems, chief business official search services, fiscal health analyses, and other management consulting services. She has served on Fiscal Crisis and Management Assistance Teams (FCMAT) for human resources and finance, and as a county-appointed fiscal advisor for school districts in financial distress.
Sheila is a presenter at statewide workshops on school finance, collective bargaining, human resources, and employee benefits. In addition, she presents workshops at the Association of California School Administrators (ACSA) Negotiators' Symposium, at the California Association of School Business Officials (CASBO) annual conference, and for the California Association of School Boards Association (CSBA).
For 11 years prior to joining SSC, Sheila served in various financial roles in both K-12 public school districts and community colleges. Sheila received her MBA from California State University, Sacramento, with emphasis on Management Information Systems. Her Bachelor of Science degree, also from CSUS, is in Business Administration with concentrations in Accounting and Management Information Systems.