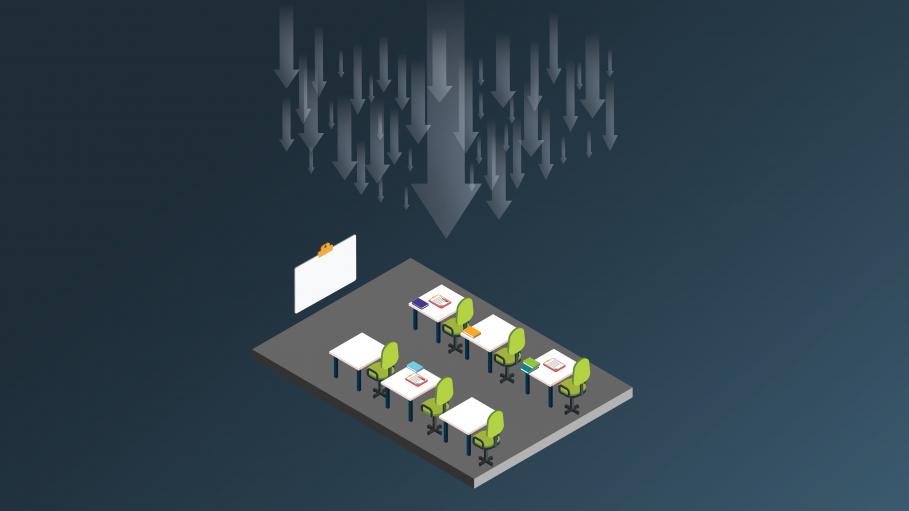 Costs and times
SSC Clients: $245.00 per attendee
Non-clients: $490.00 per attendee

Program Begins: 9:00 AM
Program Ends: 10:30 AM

About the Webinar
Statewide enrollment trends have been on a slow decline; however, the drop from 2019–20 to 2020–21 was by far the largest drop ever at -2.61% in the statewide student population. Zero population growth in 2020 and demographic projections suggest that local educational agencies (LEAs) will endure a long period of declining enrollment, resulting in an average 6% fall by 2027–28. However, for many LEAs, the drop will be far more precipitous, and when we add the sunset of the attendance hold harmless provision from the COVID-19 pandemic response, the perfect storm is on the horizon for 2022–23. Future uncertainty requires that the planning process to align staffing and expenditures to the impending challenges on the horizon start now. This two-part webinar series, presented in partnership with FCMAT, identifies the many ways that declining enrollment impacts LEA operations and staffing needs, and also identifies strategies for addressing these challenges through reducing personnel and other expenditures, along with resources for making management decisions.
Dates and Times:
Part 1: October 12, 2021, 9:00 a.m.–10:30 a.m.
Part 2: October 14, 2021, 9:00 a.m.–10:30 a.m.
Fee Includes Both Webinars
Location Details
DETAILS FOR THIS LOCATION
SSC Clients: $245.00 per attendee
Non-clients: $490.00 per attendee

Program Begins: 9:00 AM
Program Ends: 10:30 AM