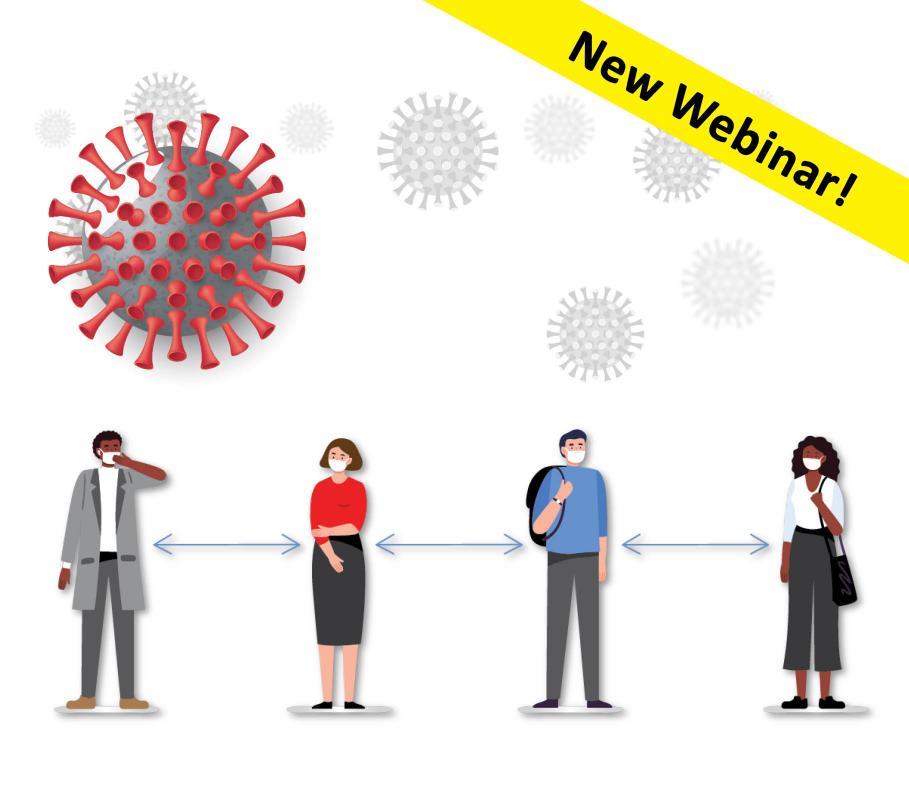 Costs and times
SSC Clients: $275.00 per attendee
Non-clients: $550.00 per attendee

Registration: 9:00 AM
Program Begins: 9:00 AM
Program Ends: 10:30 AM

When the world for families, schools, and businesses changed in early March due to the COVID-19 Pandemic, many local educational agencies (LEAs) were left with more questions than answers. As we settled into a virtual environment, guidance, new laws, and Executive Orders forced LEAs, as employers, to rethink business as usual. This new two-part webinar series will help LEAs navigate the myriad of employment issues as schools re-open and employees return to work. The workshop is divided into two webinars and will provide tools for working in the new environment, as well as an opportunity for questions and answers. Attendees will be added to a list serve to receive new information as it unfolds during the year.
Part 1: Employee Management Tool Kit 
July 29, 2020, 9:00 a.m. – 10:30 a.m.
In response to the altered work environment brought on by the COVID-19 crisis, LEAs are faced with modifying procedures and practices to ensure a safe transition to the 2020–2021 school year for employees and students. This session covers the management of temporary modifications made to employee leaves, employee training requirements, work place behaviors and practices, and what to do when employees are not able to return to work due to a health, safety, or child care issue. 
Part 2: Working and Leading in the New School House
August 5, 2020, 9:00 a.m. – 10:30 a.m.

The new workplace brings challenges for school leaders in managing employees who work remotely or in a blended environment, balance social distancing in the workplace, and need to adjust to new procedures. Long-standing practices involving communication, collaboration, and the implementation of procedures may require adjustment to maintain legal compliance. School leaders are challenged to establish accountability methods, and provide support and guidance to employees who may feel alienated or disconnected. This session provides practical guidance in setting standards and expectations for staff, evaluating work performance, legal compliance while recruiting virtually, and communicating with labor partners about work conditions during the evolving COVID-19 conditions.
Fee Includes Both Webinars 
WHO SHOULD ATTEND:
Superintendents, Assistant Superintendents, Chief Human Resources Officers, Human Resources staff, Principals, Chief Business Officers, and Charter School Directors and staff.
Location Details
DETAILS FOR THIS LOCATION
SSC Clients: $275.00 per attendee
Non-clients: $550.00 per attendee

Registration: 9:00 AM

Program Begins: 9:00 AM
Program Ends: 10:30 AM