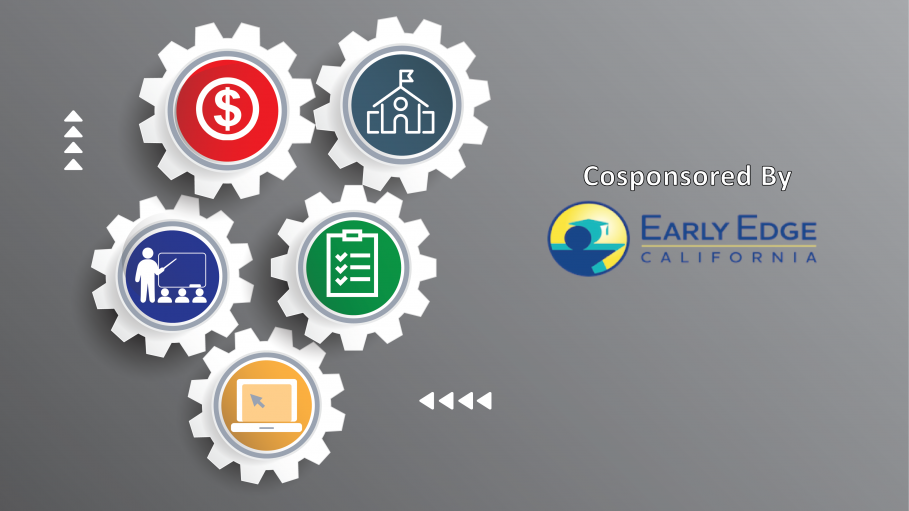 Costs and times
SSC Clients: $145 per attendee
Non-clients: $340 per attendee

Program Begins: 9:00 AM
Program Ends: 11:00 AM

As local educational agencies (LEAs) prepare to implement their expanded transitional kindergarten (TK) programs beginning in the 2022-23 school year, staffing and facilities issues have risen to the top of the list of things to address. Universal TK implementation is not optional, and as TK expands over the next four years, until every four-year-old in California can access a local TK program, LEAs will have to adapt to growing program demand and obligations. Preparing for next school year and beyond requires a deep look at and evaluation of existing and potential staffing and facilities resources and options to implement a successful TK program.
Planning for universal TK expansion is a multidimensional process, requiring working knowledge of the law, credentialing requirements and assignment, facilities expertise, and sound practices involving enrollment planning and forecasting. Preparation requires communication and collaboration from all members of an LEA's cabinet as well as support staff directly involved in the TK programming—including fiscal, school facilities, and human resources management. In this technically focused webinar, presenters will provide an overview of new TK program requirements, as well as dive deeply into staffing and facilities considerations and options for all LEAs—aiming to provide useful examples, resources, and tips for local planning and implementation. To enhance utility, attendees can engage in live Q & A with the presenters throughout the webinar.
Finally, webinar registrants will be offered the additional opportunity to engage with peers and participate in a free, one-hour, interactive "community of practice" roundtable discussion, facilitated by the presenters, to share innovative ideas around how to staff and house TK programs. The roundtable discussion will be held on Wednesday, May 11, 2022, from 9:00 a.m. to 10:00 a.m. More details about this roundtable discussion will be sent to registered attendees prior to the webinar.
Presenters bring a diverse background in school finance, human resources, and policy and have teamed up to provide this webinar through a multi-perspective lens.
Who Should Attend?
This operational webinar is intended for superintendents, chief business officers, human resources, and any operational and instructional staff tasked with developing and implementing strategies for expanding TK with the goal of achieving universal TK by the 2025-26 school year.
Learn more about the webinar's sponsor by visiting the Early Edge California website.  
Webinar Topics
New requirements and funding for TK programs
Navigating transitional kindergarten credentialing requirements
Preparing for staffing implications and recruitment strategies
Collective bargaining implications
Managing enrollment trends through effective staffing and student housing practices
Classroom staffing configurations and options (classified and certificated employees)
School facility impacts and options
 
Location Details
DETAILS FOR THIS LOCATION
SSC Clients: $145 per attendee
Non-clients: $340 per attendee

Program Begins: 9:00 AM
Program Ends: 11:00 AM