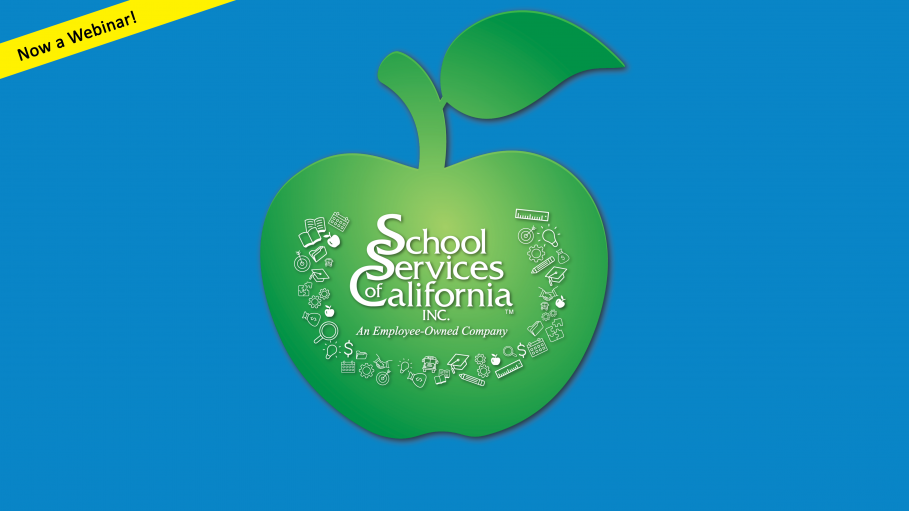 Costs and times
SSC Clients: $275.00 per attendee
Non-clients: $550.00 per attendee

Program Begins: 9:00 AM
Program Ends: 10:30 AM

ABOUT THE WEBINAR
Across the state, the number of students with disabilities continues to grow while overall student enrollment declines. State and federal special education revenues have long been inadequate, and the squeeze from increased need and reduced resources only adds to the necessity for higher General Fund contributions. In light of funding inadequacy, growing compliance demands, increased expectations for improved student outcomes, and anticipated changes to the Assembly Bill 602 Funding Model—local educational agencies must ensure effective program and resource management. Understanding what is driving special education costs locally is essential in operating legally defensible programs for students with disabilities that are also cost effective. With these important issues in mind, this webinar will provide participants with the most up-to-date information on funding changes, tools and tips for managing high-quality cost-effective special education programs, and guidance on ways to improve outcomes for students with disabilities.
Who Should Attend?
This webinar is a must for staff responsible for effectively managing, funding, and monitoring special education programs, as well as principals and instructional leaders working to successfully implement a meaningful multi-tiered system of supports and improve outcomes for students with disabilities.
Dates and Times:
Part 1: March 23, 2021, 9:00 a.m.–10:30 a.m.
Part 2: March 25, 2021, 9:00 a.m.–10:30 a.m.
Fee Includes Both Webinars
WEBINAR TOPICS
Legislative update and hot topics
Changing special education funding methodologies
Special education funding sources and uses
Management of the maintenance of effort requirement
Special education cost drivers
Location Details
DETAILS FOR THIS LOCATION
SSC Clients: $275.00 per attendee
Non-clients: $550.00 per attendee

Program Begins: 9:00 AM
Program Ends: 10:30 AM