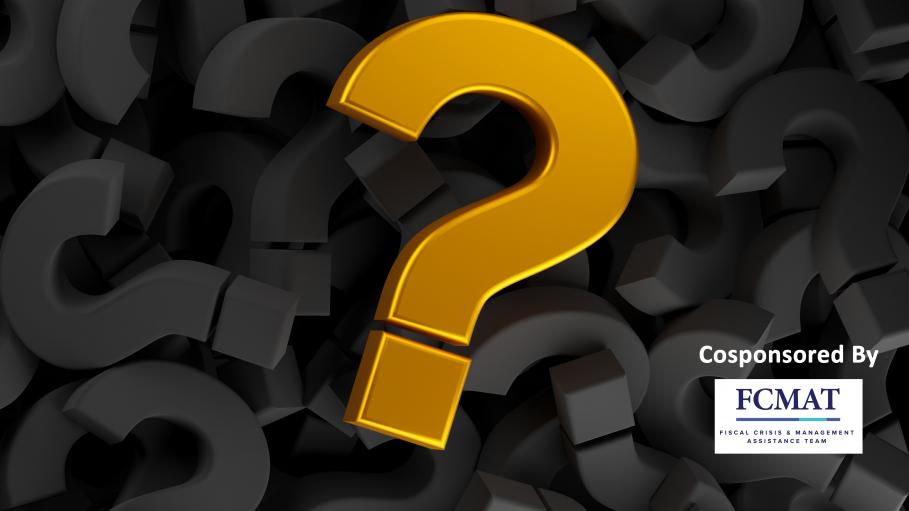 Costs and times
SSC Clients: $245.00 per attendee
Non-clients: $490.00 per attendee

Program Begins: 9:00 AM
Program Ends: 10:30 AM

About the Webinar
The purpose of this webinar is to take the complexities of school finance and distill them so that superintendents and other top administrators of local educational agencies can use financial information to make improved policy decisions. Topics include budget reserves, multiyear projections, collective bargaining, how to stay out of trouble, and more.
Dates and Times:
Part 1: December 2, 2021, 9:00 a.m.–10:30 a.m.
Part 2: December 7, 2021, 9:00 a.m.–10:30 a.m.
Fee Includes Both Webinars
Location Details
December 2, 2021
December 7, 2021

DETAILS FOR THIS LOCATION
SSC Clients: $245.00 per attendee
Non-clients: $490.00 per attendee

Program Begins: 9:00 AM
Program Ends: 10:30 AM